The handyman

I mend doors, I mend a chair, I mend windows
And through that window, you can see a little day further again.
I mend for everyone a within and a without
And that small window is a 'maybe'.
I mend what others broke,
Myself, to begin with.
I take care of as an old sofa that creaks a bit.
Thàt is the suspension of my soul, deep inside.

Herman de Coninck
I may not make chairs and doors, but I do make psychological window panes through which clients/ participants discern their inner glow more clearly. Together with coachees I explore the tiny maybe-windows of their talents and potential. They look through their inner window and get a glimpse of their own resplendence. I, for one, am convinced that this will help them realize their shimmering professional dreams, as far as that is still possible.

Moments like these make me feel I can mend what others have ruined. Seeing the other person heal mends me in turn. I obviously also resort to other ways of doing the latter. Going through the exploration process with a coachee/participant makes me whole again, makes me 'one'. It heals, cures … It has a healing effect, which makes it a salutary experience.
I find it deeply moving to witness this.
The quality of my presence is an act of safe keeping. I create the safe space within which clients explore what wants to happen: this is my soul's resilience: deep inside me.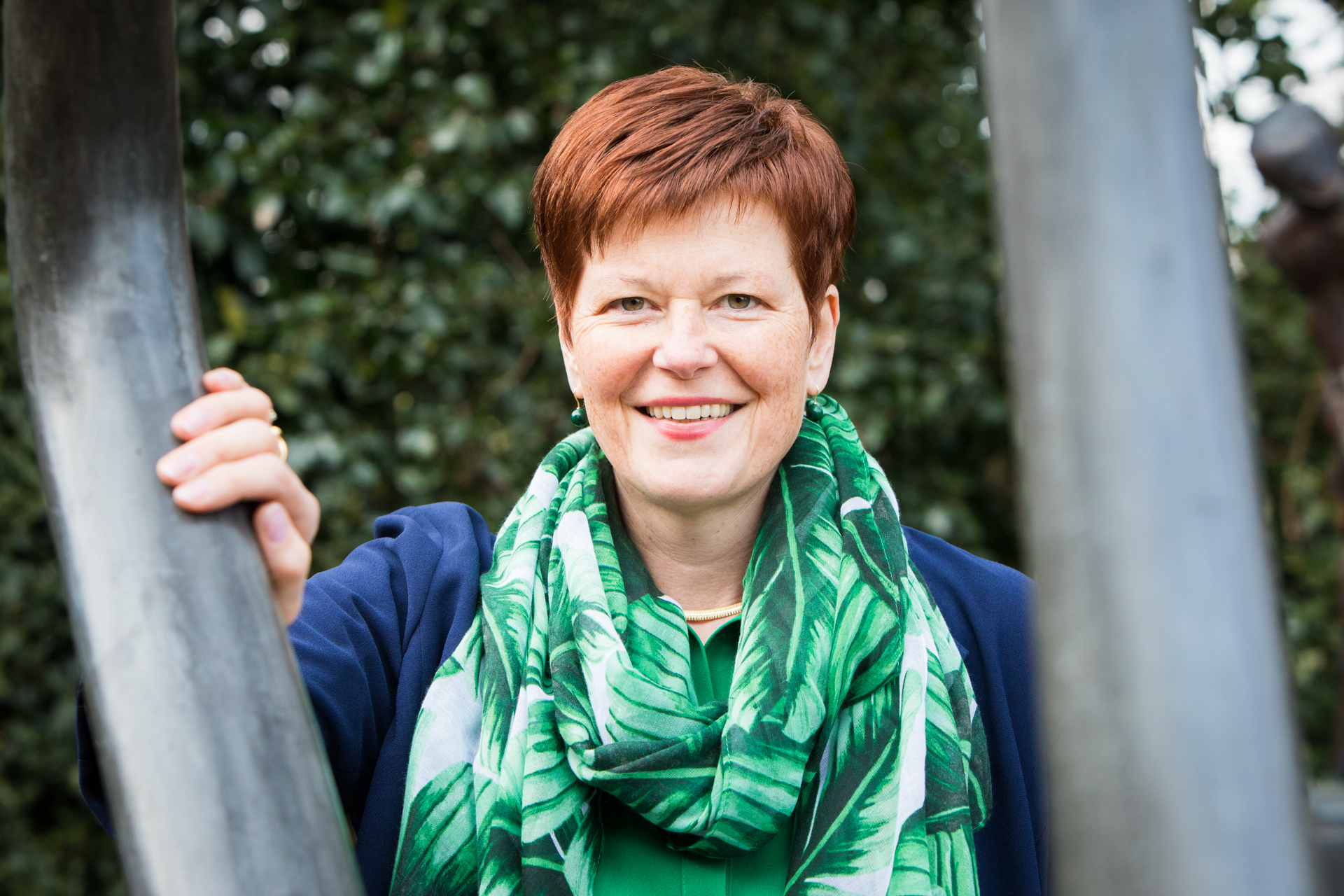 Who Am I?
As a coach, facilitator and inspirational speaker I mainly work with top managers and high potentials. My expertise comprises themes such as authentic leadership, verbal and non-verbal communication, self-confidence, burn-out, organizational culture, self-development and spiritual meaning.
During my professional career in the banking sector, I developed a passionate interest in people's potential and how to develop it, in interaction processes between people and organizational culture. I studied communication processes and the challenges leaders face. I am a kind of facilitator who helps leaders and teams shine without creating a glare.

I supervise and guide coaches and HR managers who want to perfect their coaching skills.
I am a guest lecturer with Leren over Leven.
As a coach I use art to put people in touch with their inner beauty. Having studied Art and HR management myself I find it easy to link up the two.

I am the author of a book entitled 'Hoe overleef ik mijn collega's: tools voor zelfvertrouwen op het werk'. (Lannoo Campus, March 2018) (How to Survive my Colleagues: Tools for Self-Confidence at Work)

In my spare time I like to read, listen to classcial music (opera) and have an profound chat with friends. My husband and I like to travel as a way of meeting people from different cultures, and to go on nature walks.